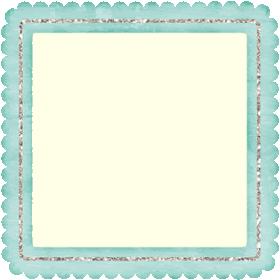 The winner of BIRDS GALORE by Inkadinkadoo is ..................................
Denimo
Congratulations Denise!!!! Please email me your address so we can get this stamp set out to you right away!!!!!
The newest giveaway is a Simon Says Stamp exclusive set, called "We are Family dolls" - I have used this set a LOT lately, I love it!!!!! Isn't it CUTE???
Here is a card I made awhile ago, to showcase the Origami Kimono I made. I paper pieced their kimonos to match the gold paper that is on the card too. They just look soooo happy!!!! I LOVE HAPPY!!!!



Remember, you can WIN this stamp set, courtesy of Simon Says Stamp (& free shipping) - all you have to do is be a follower of Simon Says Stamp blog and participate in this weeks challenge at Simon Says Stamp Challenge Blog (which is........STITCH IT - faux or real ) Leave me a comment here with a link to your challenge card & you will be entered to WIN!!!! YAHOOOOOOOOOOOOOOO!!!
We hope you will join us in our QUEST to reach 200 participants in the Simon Says Challenge!!!! You have until Tues. evening to get your card/project in!!!!! PLEASE PLEASE PLEASE join us!!!!


AND, strangely enough, this is my 500th post!! Can you believe it??? I can't!!! Never thought I had enough to say or share - boy was I wrong!!! LOL Soooooooooooooooooooo, I am offering up a SURPRISE BLOG CANDY as well!!!!!! I am not telling you what is in it, it is a SURPRISE!!! It is ALL some of my favourite crafty stuff - with a value of over $20 - maybe more!!!!! It's a surprise!!!!! In order to enter to win this blog candy - leave me a comment telling me you want to enter the blog candy (you can enter for both prizes in one comment, if you want) and post on your blog about my blog candy with a link back to my blog (a post or link in your Candy Jar is fine too). If you dont' have a blog, that is ok too, you can shout it from the roof tops!!!! LOL If you are just wanting to enter the Friday Freebie, make sure you leave a link to your card. If you want to enter BOTH, let me know that in your comment & I will check your blog for a posting. Good luck!!!!!!! I will choose a winner on Sat. Oct.3 for the blog candy.


Thanks to all who participate, you are all awesome!!!!!

Chris