I made this card one day after I came in from tending to my garden - I am NOT a gardener by any means, I have a few flowers, a sad little tomato plant and a stick that is supposed to be a raspberry bush! I try, but I just can't seem to get things to FLOURISH!!! Ahhh well!!!! Anyway, on to the card.......it's an interactive one today!! It was fun to make!!!!
The card from the outside (this is a 6x6 card), door closed....... (see the little garden shovel??)
And open the garden shed door and there is Tilda, collecting her lilacs!!!
I even decorated the inside!!! I rarely do that!
The paper is from a pack I got from TAC awhile ago, can't even remember the name of it!!! The garden shed is from Alota Rubber Stamps & Tilda, of course is from Magnolia! The little garden shovel charm was bought a long time ago - I THINK from Stamping Bella, but don't quote me on that one!!! I popped the shed up on foam so that Tilda looked like she was far away, cut open the door with my craft knife, then added some flowers to complete the "garden" feel. The felt flowers & buttons were in the is little box of flowers & buttons (I think from Making Memories) that I got from my friend Lorinna for my birthday.....such pretty colours!!! Oh, I coloured the shed and Tilda with my Koh-i-noor pencils and Gamsol & added Crystal Effects to the pots for some dimension!! That's it, that's all!!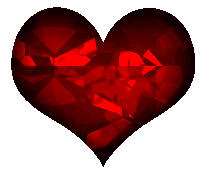 Head to Lorraine's blog to see her blog candy this week - she is giving away a Magnolia stamp of YOUR choice, courtesy of Simon Says Stamp! HURRY!!!!!
Chris